McLaren partners with Lockheed Martin Skunk Works
2 min read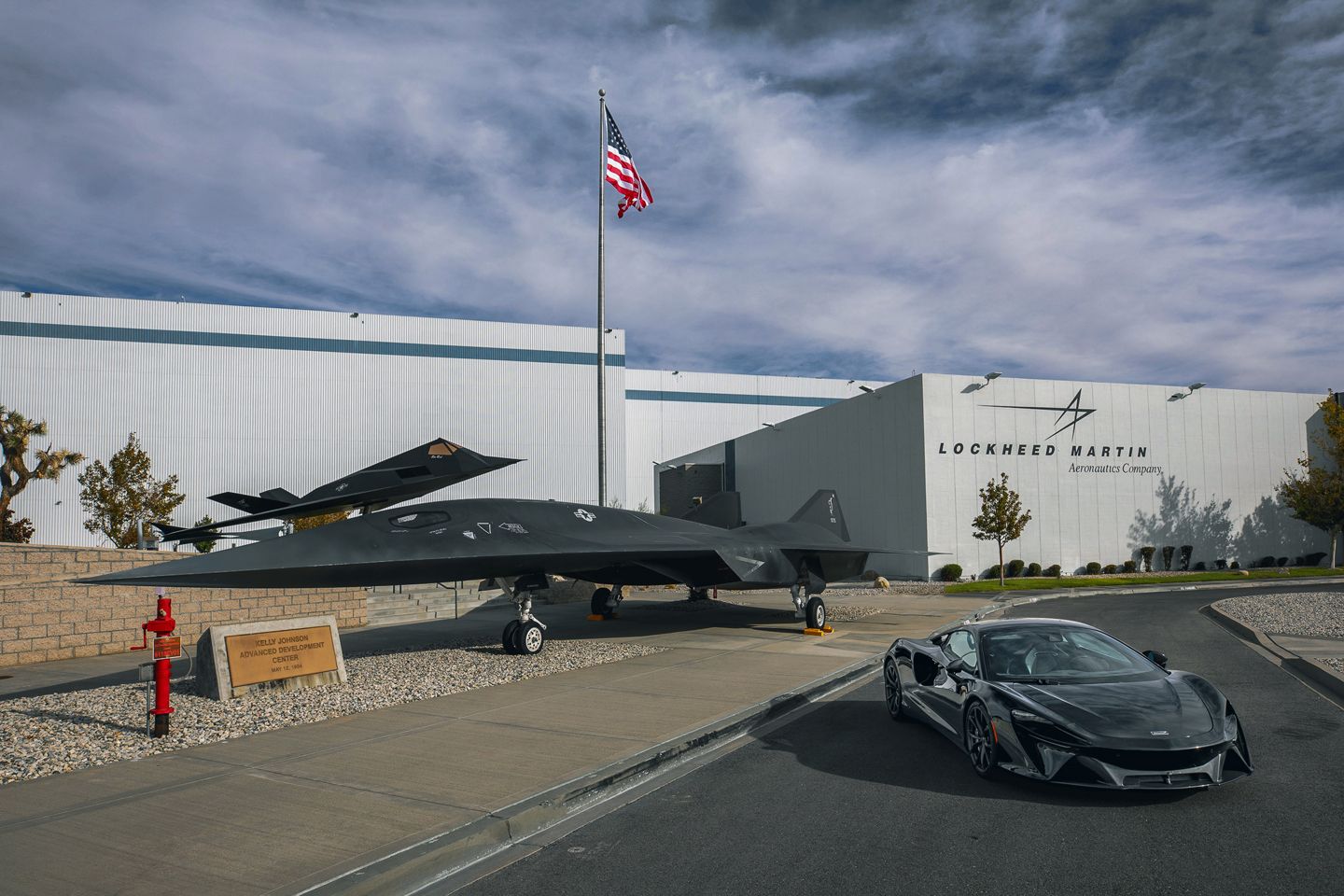 How closely were you paying attention to Top Gun: Maverick? Hopefully, you were all eagle-eyed enough to recognise the Darkstar in these images, Tom Cruise's conceptual hypersonic aircraft. And the Artura? That's there because the makers of the Darkstar – Lockheed Martin Skunk Works – is entering into a technical collaboration with McLaren.
The stated aim is to 'assess a future design methodology', which is exactly the sort of encouraging yet non-committal statement to be expected from this sort of tie-up. Essentially the collaboration exists to see if McLaren can learn anything about speeding up its design process from the world of aviation, specifically by using Skunk Works' new design system in the supercar realm. It means getting the clever folk from both companies together to see if the technology can have an application on four wheels.
Given how fast the car world is moving at this moment, any advantage that can be sought in expediting the design process must be desirable. (Although you do wonder how much a defence firm has to teach them given an almost universal reputation for delays.) But we wouldn't quibble with either company's capacity for showing off; bringing together the latest wares of both companies – both all black, of course – in the Californian high desert is enough to give anyone goosebumps.
Darren Goddard, McLaren's Chief Technical Officer, said: "McLaren is a pioneering company that has always pushed boundaries and sought out new innovative and disruptive solutions to making the ultimate supercars. Working alongside an iconic company such as Lockheed Martin Skunk Works, renowned for their visionary focus on the future, is a natural fit. We hope this is the start of a longer and deeper collaboration that will benefit our customers in the long-term."