Name Dropping | Bike Garage project helped bring Mahomet community together | Columns
7 min read
[ad_1]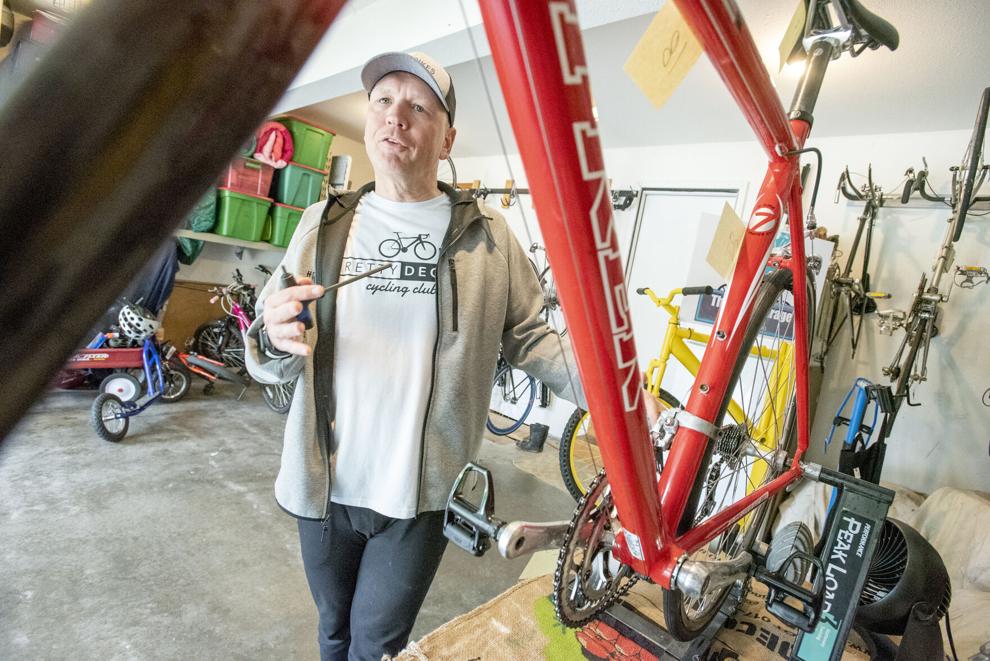 Picking a winner of this year's Mahomet Masonic Lodge Community Builder award was a no-brainer, according to Vance Martin, who heads the lodge.
Every member of the nominating committee came up with the same name — Jason Schifo.
The pastor of Community Evangelical Free Church of Mahomet, Schifo started the Bike Garage last year as he saw bike use and need surge in the town.
"I said to my wife, 'Let's spend $150. We're going to buy a bunch of different tubes and tires and will change tubes and tires for kids,' " Schifo said.
"I bought a bike over winter and went to a shop to get a part. The guy said, 'I can do this for you, but it's going to take four weeks.' "
There was a shortage of bicycles as well as parts due to the COVID-19 pandemic.
"One day I opened the garage door (at home) and said, 'If you need your bike fixed, come in,' " Schifo said.
News of the Bike Garage spread rapidly. Schifo was the man to see about a bike.
The only cost to the recipient is for parts. Schifo does everything else for free, although he does take donations to pass along for others who need a bike.
"I tell everybody I have this really great no-profit system," he said. "It started out with people bringing bikes to fix. Some said, 'I've got old bikes in my garage. Can I donate them?' "
The answer was "of course."
Schifo would fix them up and post their availability on social media. First come, first served.
"People would come, and they would say, 'Well, let me give you $20 for you to buy more tubes and tires,' " Schifo said. "The next thing you know, we're rehabbing old bikes."
The Bike Garage idea grew and became more than a bike giveaway. It became a bridge for the community to get together.
"Some teenagers would come along and ask if they could stop by and help. I taught them how to fix their bikes. We made a lot of friends and got to pray for them."
Tuesdays and Saturdays are bike days for Schifo, who is plenty busy with his duties as a pastor as well.
Tuesday is generally spent working on bikes while Saturday is taken up with people dropping off bikes and visiting with Schifo and others.
"There would be a large group of people dropping off bikes, and they'd start talking to each other even though they didn't know each other," Schifo said.
"I think if I had a master plan it was really just to build the community too," Schifo said. "So much negative was happening in and out of the pandemic.
It allowed people to get face to face to remind them that "not everybody is bad or suspicious."
Schifo has seen people stepping forward to help one another.
In one instance, a resident needed a bike for his child, but the right size wasn't available. Schifo found one on Facebook for $75. When he arrived to pay for it, the seller said to forget it. He had been checking Schifo out online and gave it to him. Schifo used the $75 he planned to pay for that bike to buy one for someone else.
"God was just multiplying things along the way," he said. "All of it was absolutely unplanned," he said. "The only thing that was really planned was to open the garage door and give away some bikes."
This year has not been easy for the Schifo family. Tasha Schifo, Jason's wife, is undergoing treatment for cancer. He has altered his schedule to accommodate her treatments as well as taking his children to and from school.
Schifo, who loves bicycling, having formerly raced bikes and competed in ironman triathlons, said the number one word of bike advice he gives to people is to keep their bike clean so the chain and cables stay loose.
And a word of advice for people who want to help others: Stay flexible.
"We just have to be willing," he said. "God, you know better than me. Walk by faith and not by sight. Be OK with not knowing how it ends."
Martin said Schifo filled more than a need for bikes and bike repair. During the COVID-19 pandemic, he was also "looking for the light at the center, helping out kids and the community — always looking on the bright side of whatever issue it is, trying to lift all boats."
Schifo has repaired more than 150 bikes and has given away more than 100 bikes. But the community-togetherness impact might be just as important.
The Masonic lodge will honor Schifo June 10 as its annual community builder event. Martin said the award goes to the individual who "goes above and beyond in their community work."
The lodge will also give away $5,000 in scholarships to eight area students.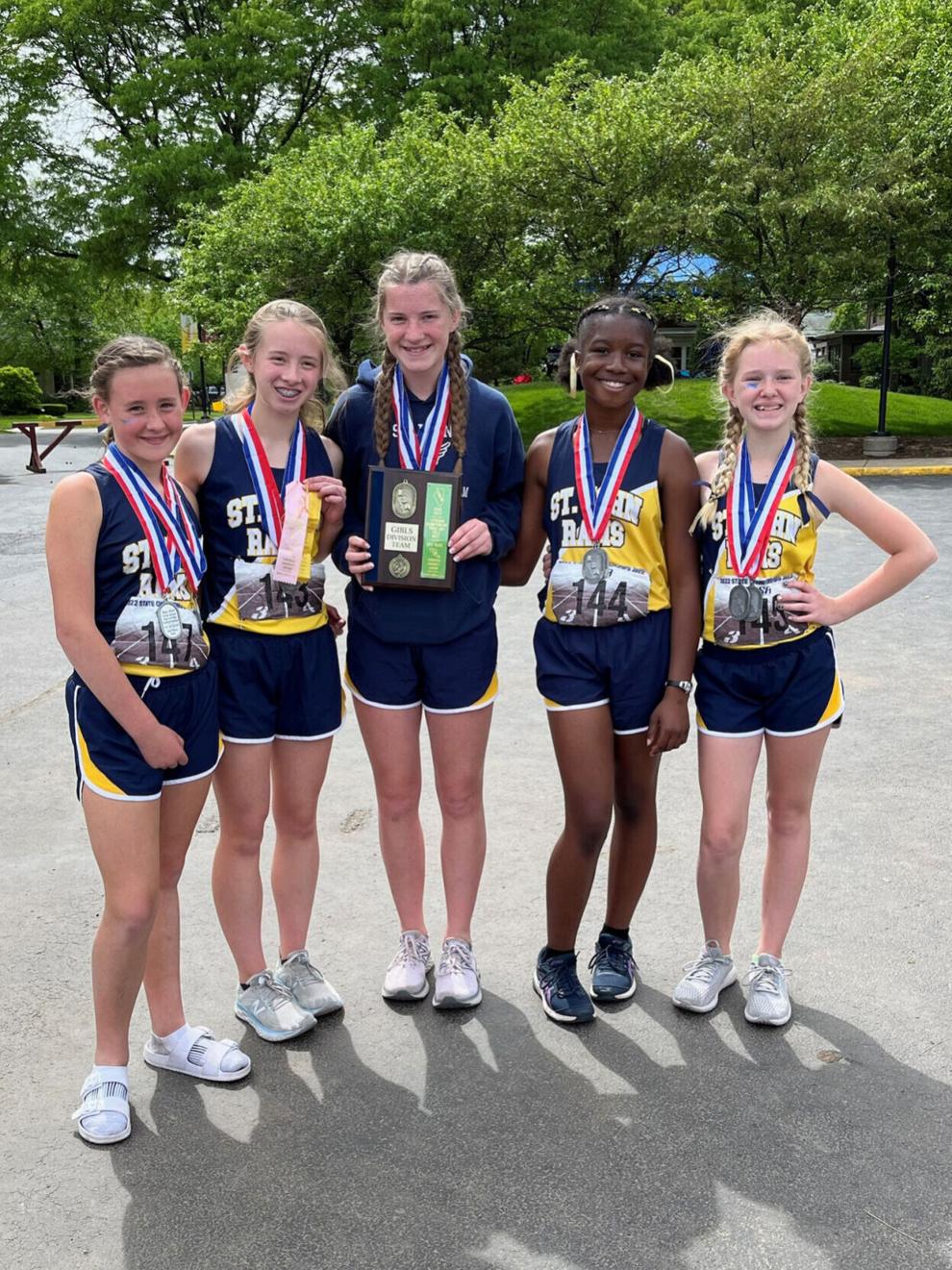 St. John's track team sixth at state
The Champaign St. John Lutheran girls' track team came home with a sixth-place finish in the Lutheran School Association state meet.
Josie Potter won the long jump and finished fifth in the 800-meter run. Sarah Donahoe was fourth in the 40 and fifth in long jump
The 4 X 100 and 4 X 200 relay teams of Donahoe, Ella White, Potter and Alyssa Gray (Riley Mosness alternate) each earned second-place finishes.
St. John's head coach is Eric Potter. Assistants are John Donahoe and Mitch Wilson.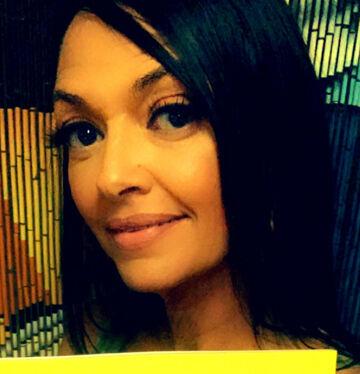 Miller writes children's book
Indianola native April Miller has written a children's book entitled "Bayou Babies."
The daughter of Harl and Deb Miller and graduate of Jamaica High School now lives in Gulf Shores, Ala.
"I have always loved reading, which is where my inspiration to write comes from," Miller said. My parents read to me almost constantly as a baby and toddler, and I was reading the newspaper by the time I was 3. I just love storytelling and the South, so I think my characters kinda just came to me naturally from that."
The book centers on several swamp creatures, the Bayou Babies, which consist of elementary school-age gators, frogs, lobsters, crawfish and the like. The main character is Gaston Gator, and his friends are Louis Lobster, Claude Crawfish and Fabian Frog.
Miller said she is working on "a few last plans for this first book of the series." Her ebook for Kindle should be out in June and hardcover possibly by fall. The book is already available at Amazon.com in paperback.
Preschoolers pay a visit to seniors
Preschool children at American Lutheran Preschool, Rantoul, visited the residents of Villas of Holly Brook May 23 to celebrate the first preschool opening in 1873.
The children played Simon Says, sang songs, drew pictures with chalk for the residents and performed a couple of their graduation songs.
Preschool Director Colleen Falletti said the children "love going out there. They just like the camaraderie; if someone's paying attention to them, they love it."
She said the residents enjoy it as well.
"They just love seeing the little people," she said. "We try to get them to realize that being around the older generation isn't something to be scared about. They're people just like you are. And they love it when they sing and play Simon Says."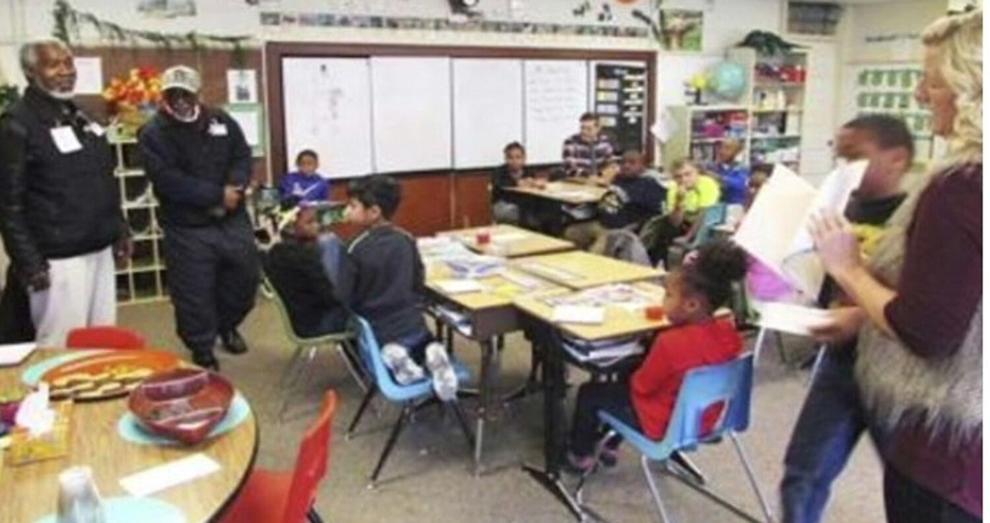 Danville mentoring center reopens
Three Kings of Peace Youth Mentoring Center in Danville will reopen Monday, June 13, following a two-year COVID-related hiatus.
The center provides free mentoring and social activities for young people between the ages of 7 and 17.
The center is located at 428 N. Washington St. inside the recreation room of Mt. Olive Church. Summer hours are 10 a.m. to 2 p.m. Mondays through Saturdays. The center is nonsectarian and welcomes all youth.
The Rev. Frank McCullough, who has been mentoring Danville's youth people for more than 30 years, said the vast majority of Three Kings' success stories are Black children.
Said McCullough: "Along with (NAACP) President (Edward) Butler, I have greatly enjoyed our interactions with the young people of Danville. We meet kids every day that, because of poverty or other pressures, are at risk of making some bad moves in their lives. There's nothing more rewarding when we see these kids now grown up as successful adults — as business owners and teachers and police officers and doctors and nurses and many other careers."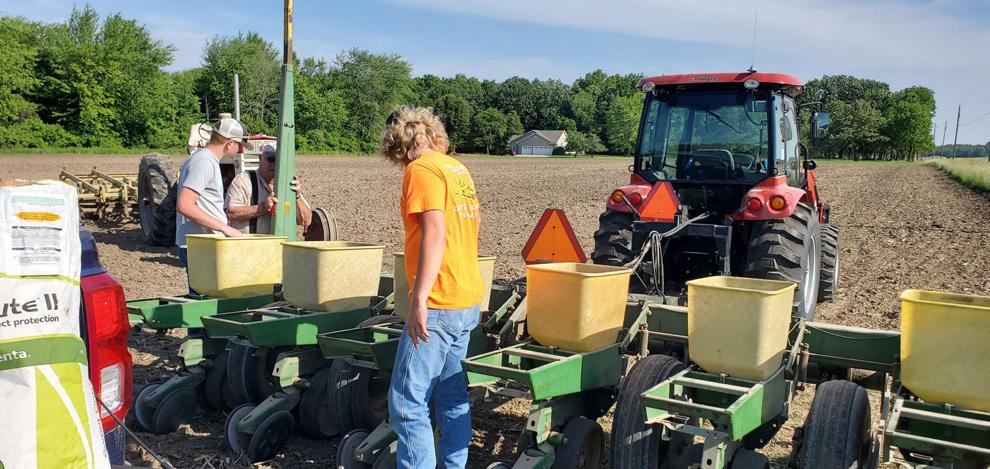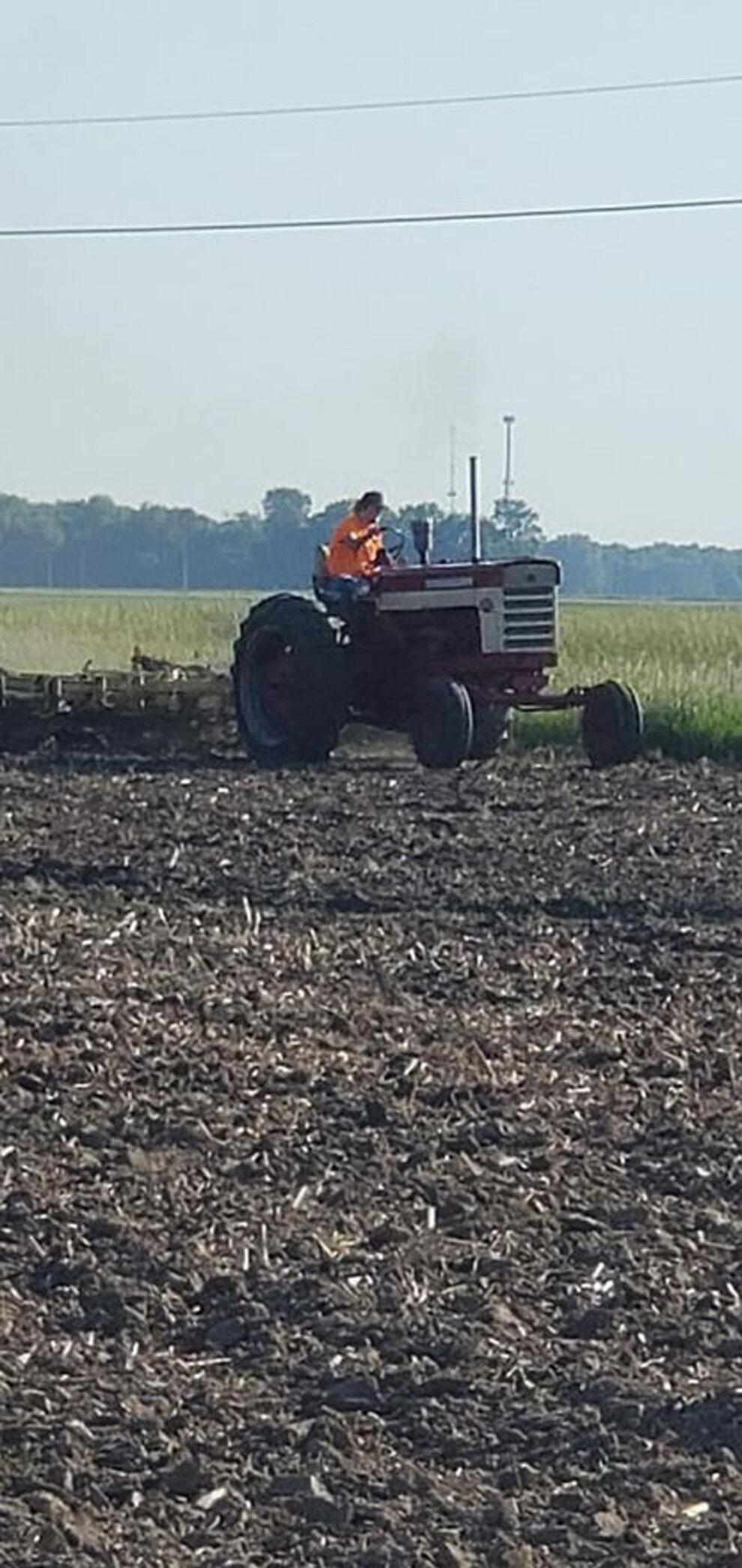 Local FFA chapter helps out in the fields
It was a sweet time this week for the Salt Fork FFA chapter.
The youth planted the chapter's sweetcorn plot.
Every aspect of the project was taken care of by the students, including deciding how to divide the field, how they would work the ground, planting population and timing to plant.
It's a learning experience for chapter members.
The sweetcorn was planted on ground owned by Carol Case. The Branigin and DeAth families donated the use of their equipment.
Ice cream part of Bismarck celebration
Newell Township Historical Society, Bismarck, will host an ice cream social from 4 to 7 p.m. June 16, at Bismarck-Henning Elementary School.
Ice cream, pie and beverage will be available.
The Newell Township Museum, located across the street from the school, will be open for visits during this time.
The ice cream social is in conjunction with the 150th anniversary of Bismarck, which will have a day of celebration June 18.
Proceeds from the ice cream social will be used for maintenance of the museum.
Reminder: Orr event by invitation only
The June 11 celebration to honor Rick Orr's 50-year involvement with Urbana's Celebration Company and Station Theatre at Krannert Center for the Performing Arts is by invitation only.
Organizers said several people had inquired whether the public could drop by to attend the event. Invitations are required.


[ad_2]

Source link