Stupid Things Slowing Your Car Purchase Down: A Title Paper Shortage
2 min read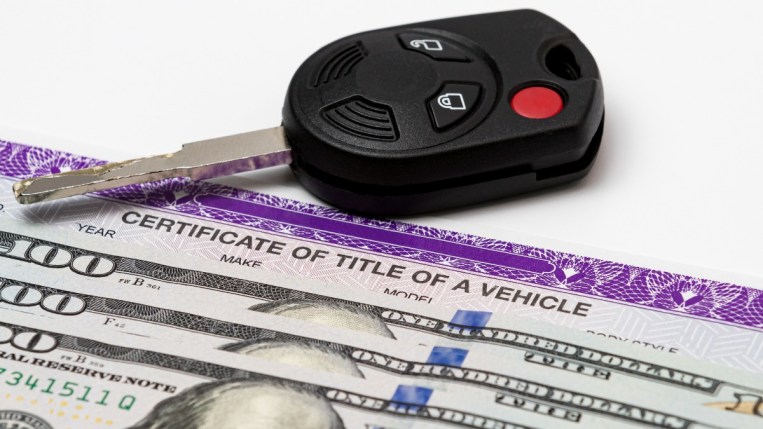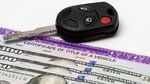 When we sit down to write the story of the auto industry in the 2020s, we'll probably be unable to finish because of a word shortage.
The last two years have seen a microchip shortage that hobbled the global car industry and sent prices soaring. But automakers have also run short of seat foam, tire rubber, and other supplies. Ford, in September, had a backlog of thousands of almost-finished vehicles it couldn't ship to dealers because the company ran low on Ford badges.
The latest thing slowing down your ability to take home a new car is, of course, a shortage. But the industry isn't low on car parts this time. Instead, it's running out of the specialized paper needed to print car titles.
Related: Car Title Guide – Everything You Need to Know
The Wall Street Journal reports, "Government agencies are rationing stashes and extending wait times for flummoxed dealers and car owners" because they've run short on security paper. The paper features watermarks and security threads meant to prevent counterfeiting.
Just Two Companies Still Make It
"Consolidation in the industry," the Journal says, "has reduced the number of companies making it." So has pandemic economics. Many paper mills shifted to making cardboard packaging as online shopping surged. That has left two "main producers" of title paper nationwide, the Journal says.
Titles prove ownership of cars. You need a title to sell a car and, in many states, to insure one. Dealers must pass the title to buyers. Used car giant Carvana has even lost its license to do business in Illinois twice because it didn't give owners titles in a timely fashion.
Triage, Wait Lists, Electronic Titles
Some states have begun to triage. Michigan, Oklahoma, and South Dakota are "giving priority to buyers who require a title to sell a vehicle, and asking dealers to hold off on applying for a title until after a purchase is final."
Some dealerships, the Journal says, have pursued a more exotic workaround — signing a power of attorney agreement that gives the dealer the ability to sign the title once the state produces it.
About two dozen states, including Texas and California, have gone in a different direction. They've authorized digital titles that don't require paper.
You Still Need One
Our advice? If you live in a state that allows digital titles, go for it. But if your state requires a printed title, as much as we hate to say it, you need a printed title. Don't buy a car until the seller — whether it's your cousin or a nationwide dealership group with hundreds of outlets — can produce paper proving that you own it.
Yes, this will complicate your car search. But not as much as parting with thousands of dollars in exchange for possession of a car you can't legally prove you own.