ARMA is guiding us toward a future without waste
5 min read
[ad_1]

"With advancements in recycling, we're now able to look at products having many lifecycles, with the hope of creating an infinite loop," says Ed Gugenheimer, CEO of ARMA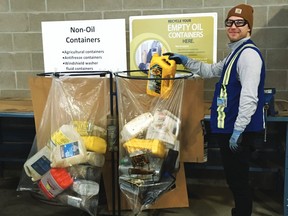 Article content
This year marks the 30th anniversary of the Alberta Recycling Management Authority (ARMA), and the celebration of a province-wide shift in the culture of waste management.
Article content
It's difficult to overstate the change in habits and attitudes since ARMA launched Canada's second-oldest tire recycling program in 1992. The organization has revolutionized how Albertans dispose of hazardous materials, and it remains a leader in the drive to inspire a future without waste.
"We really embrace this belief," says Ed Gugenheimer, CEO of ARMA. "It's really ambitious, but it's exactly what's needed. I think it's essential for us to keep our infrastructure current and push the boundaries of what's essential.
Article content
"We're trying to spawn that sense of innovation in the province. It's an ongoing process, and we're always trying to get better. There's always room for improvement."
ARMA oversees all aspects of end-of-life recycling of electronics, paint, tires and used oil in Alberta, and administers electronics and tire recycling programs in the Northwest Territories.
Article content
Thanks in part to key infrastructure investments, ARMA has become one of Canada's leading recycling organizations.
Its 430 registered municipal and Indigenous processing facilities have helped create a circular economy where millions of tonnes of waste are diverted from landfills and used as feedstock for manufacturing new products.
"With advancements in recycling, we're now able to look at products having many lifecycles, with the hope of creating an infinite loop," says Gugenheimer. "Turning [used] resources into new products or materials is key. It is really what w
e want to have."
At ARMA approved recycling plants, tires are shredded and processed into mulch for landscaping, or turned into rubber crumbs used in new molded products, synthetic turf and athletic tracks.
Article content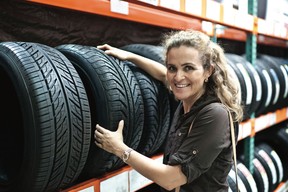 Used motor oil is re-refined and used to lubricate new engines or processed into fuel for pulp mills, cement plants, asphalt plants and for other industrial applications. Oil filters are crushed and processed into construction materials like rebar and pipe — while capturing residual oil.
Latex paint is recycled into new, usable paint and resold within the province. Oil-based paint is blended into alternative fuels, while paint cans and aerosol containers are used to create rebar, composite lumber and parking curbs.
"The circular economy is crucial for achieving a future without waste," says Brad Pickering, chair of ARMA's board of directors.
"We believe Albertans want to do the right thing, but we also need to help the economy grow and create jobs that are stable long into the future. With today's technology, we have a chance to build a manufacturing system that is both environmentally and economically sustainable."
Article content
According to a report commissioned by the Recycling Council of Alberta and undertaken by Eunomia Research & Consulting, Alberta's recycling sector already contributes nearly $1 billion in annual gross domestic product (GDP) and supports more than 7,500 direct jobs. Another 5,357 producers and suppliers of designated materials benefit from recycling programs.
The potential for expanded electronics recycling could add 360 full-time jobs and $30 million in annual revenue, ARMA says. There's also a sizeable demand for expanding recycling programs for used oil materials.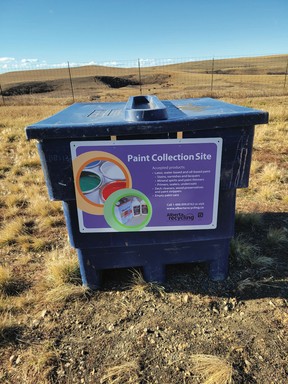 "I think Albertans, in general, have an eagerness to try new things and adapt to change," says Ed Gugenheimer. "I honestly believe that collaboration with municipalities and all levels of government is going to be key in starting to spur the conversation around infrastructure investments and funding."
Article content
ARMA also has substantial partnerships in the private sector, including with a major national retailer that collects used paint for recycling. These kinds of private-public partnerships will be crucial to the success of the circular economy, spurring innovation and creating new markets.
In Alberta there is a growing understanding that recycling is no longer a superficially "nice" or responsible thing to do; it's an absolute necessity if we want to build a sustainable future.
"Simply sending used material to landfill is no longer a viable option," says Gugenheimer. "It just feels wrong, and that tells you sentiments of the public have changed.
"As Albertans, we understand how much we consume today, and how that will determine the quality of our life, and the lives of our children and grandchildren, tomorrow. We need to grow our economy and reduce our environmental impact at the same time. We just need the opportunities to get there."
Over the last 30 years, Albertans have helped ARMA divert 31 million litres of paint, 131.8 million tires, 1.94 billion litres of used oil and 11 million electronic devices from landfills.
"I'd like to thank our stakeholders, both past and present," says Gugenheimer. "It's not about ARMA, it's about everyone else that helps support those [programs]."
To learn more, visit albertarecycling.ca.
This story was created by Content Works, Postmedia's commercial content division, on behalf of Alberta Recycling Management Authority and the Government of Alberta.
[ad_2]

Source link