Jaguar boosts EV range for MY24 F-Pace
3 min read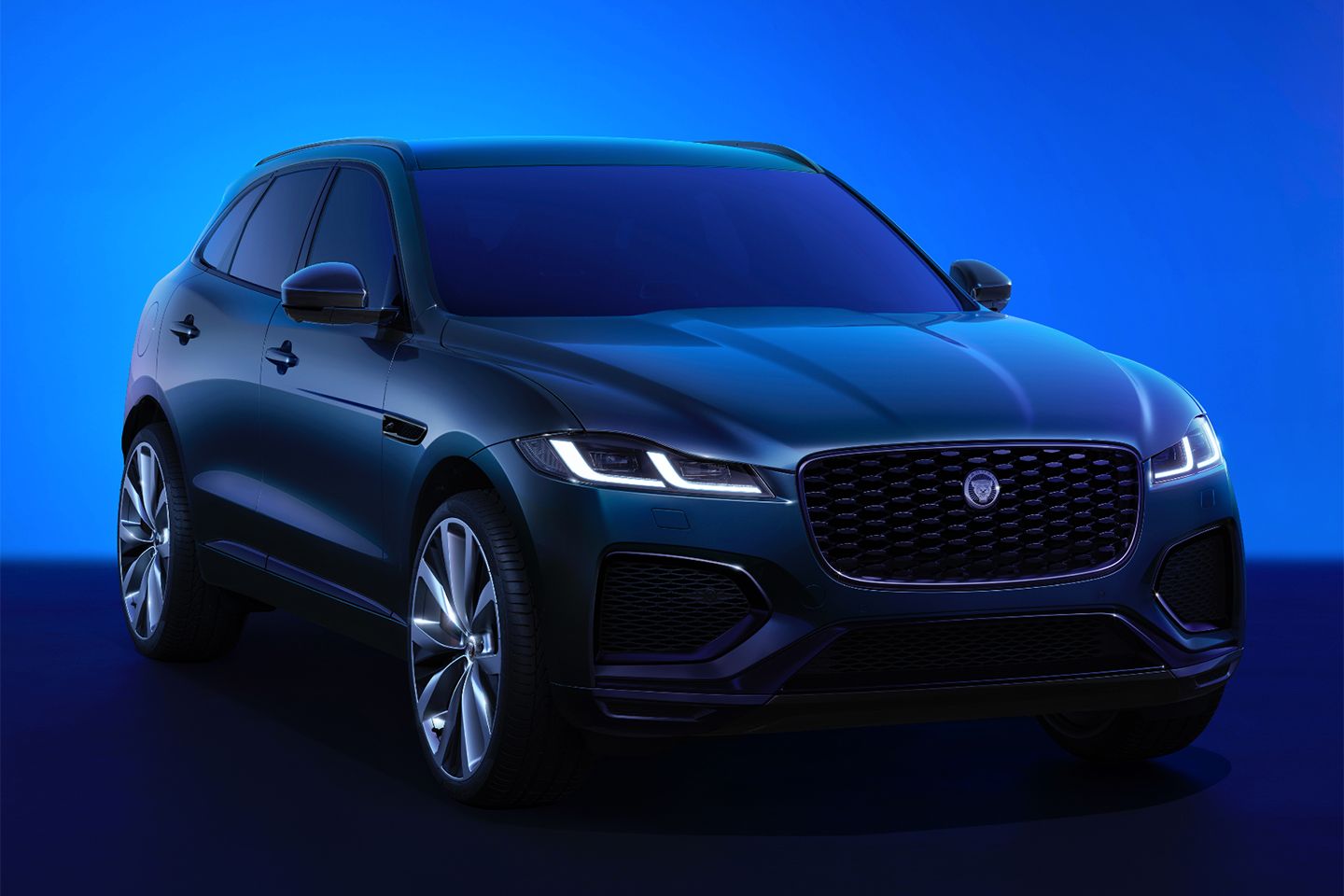 Not so long ago, an SUV range update would have focused on better mpg for the diesel, a bit more performance from the petrol flagship, and maybe a price cut if you were lucky. Things are a little different now, with the big draw of Jaguar's latest F-Pace being the increase in electric range of the plug-in hybrid. With good reason, too – the P400e, despite costing £60k, is said to account for more than 20 per cent of UK F-Pace sales. More range ought to increase that number. In the Netherlands, Jag reckons the plug-in could make up 98 per cent of the sales….
To the important numbers, then. Thanks to a bigger, 19.2kWh lithium-ion battery pack, with nine modules instead of eight, WLTP electric-only range for the P400e has increased from 33 miles to 40, which doesn't sound much, but is an increase of more than 20 per cent. And who wouldn't want more electric running? The bigger battery benefits fuel consumption and CO2, in addition, with those now rated at 176mpg and 37g/km respectively. That means a benefit-in-kind improvement as well, now 8 per cent instead of 12. The 2.0-litre-plus-battery powertrain provides no more power for the 2024 model year, though with 404hp and 472lb ft, plus a 0-62mph time of 5.0 seconds, it's hard to imagine many customers feeling short-changed. The rest of the F-Pace engine lineup remains unchanged, with buyers offered a pair of 2.0-litre, four-cylinder engines (a 204hp mild hybrid diesel and 250hp petrol), a 3.0-litre straight six duo (the 300hp diesel and 400hp petrol) plus, of course, the rip-snorting 550hp SVR. We don't know how the V8 has made it this far, but we all should be very happy that it has.
The trim levels on offer for each engine have been tweaked for the latest revision, the range now comprised of R-Dynamic S, R-Dynamic SE Black, R-Dynamic HSE Black, 400 Sport (the only option for the straight six petrol) and SVR. Which sounds an awful lot like making a Range Rover of the F-Pace, up to and including an enhanced, standard Black Pack – now on the mirror caps, badges, window surrounds, grille, and grille surrounds – for every model apart from the R-Dynamic S. Customer is always right, after all. Wheels start at a 19-inch for the S, then 20s for the SE, 21s for the Black and a forged 22 for the 400 Sport. All models now have the TFT Digital Driver Display, plus Alexa and even what3words included in the Pivi Pro. So absolutely no excuses for getting lost now.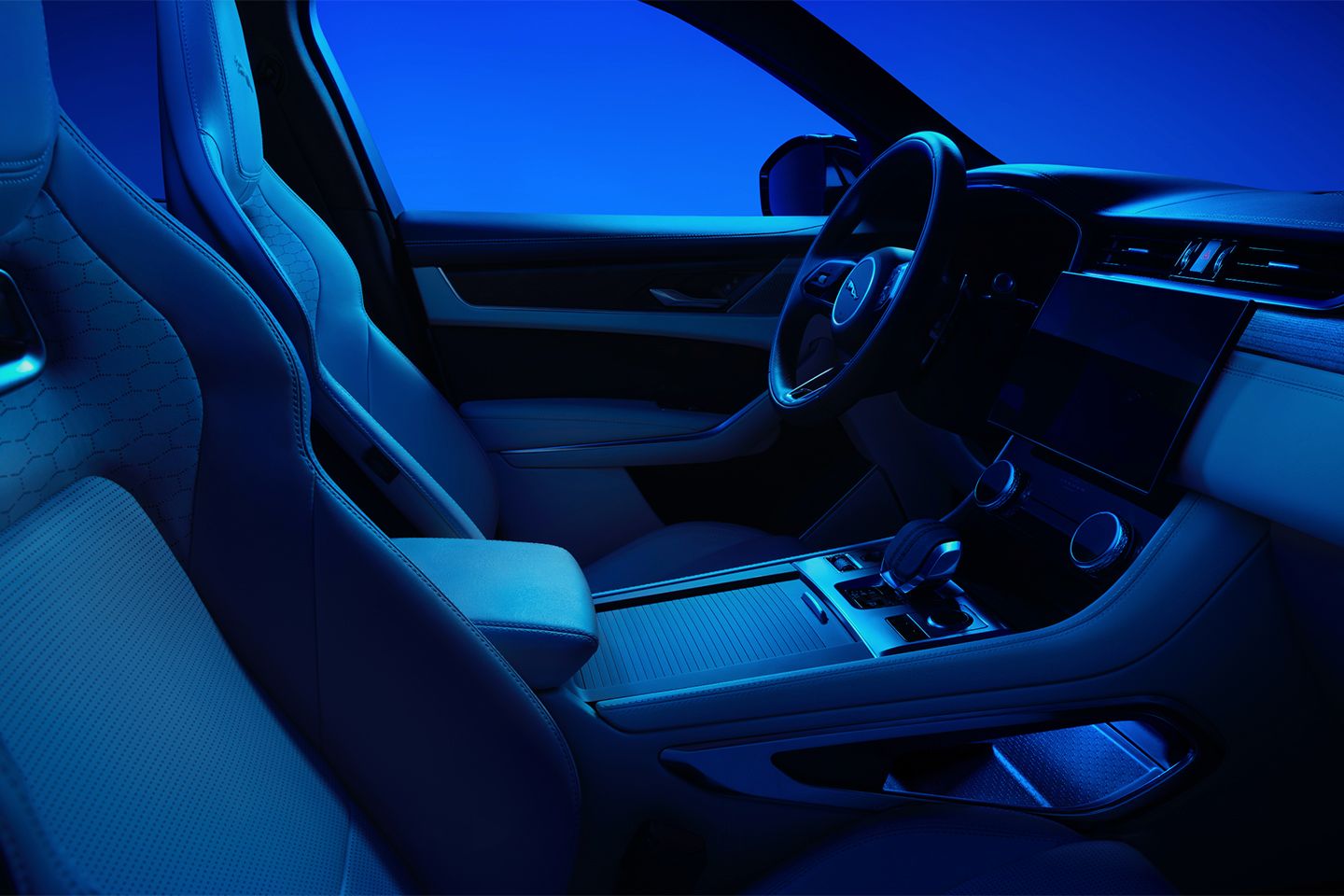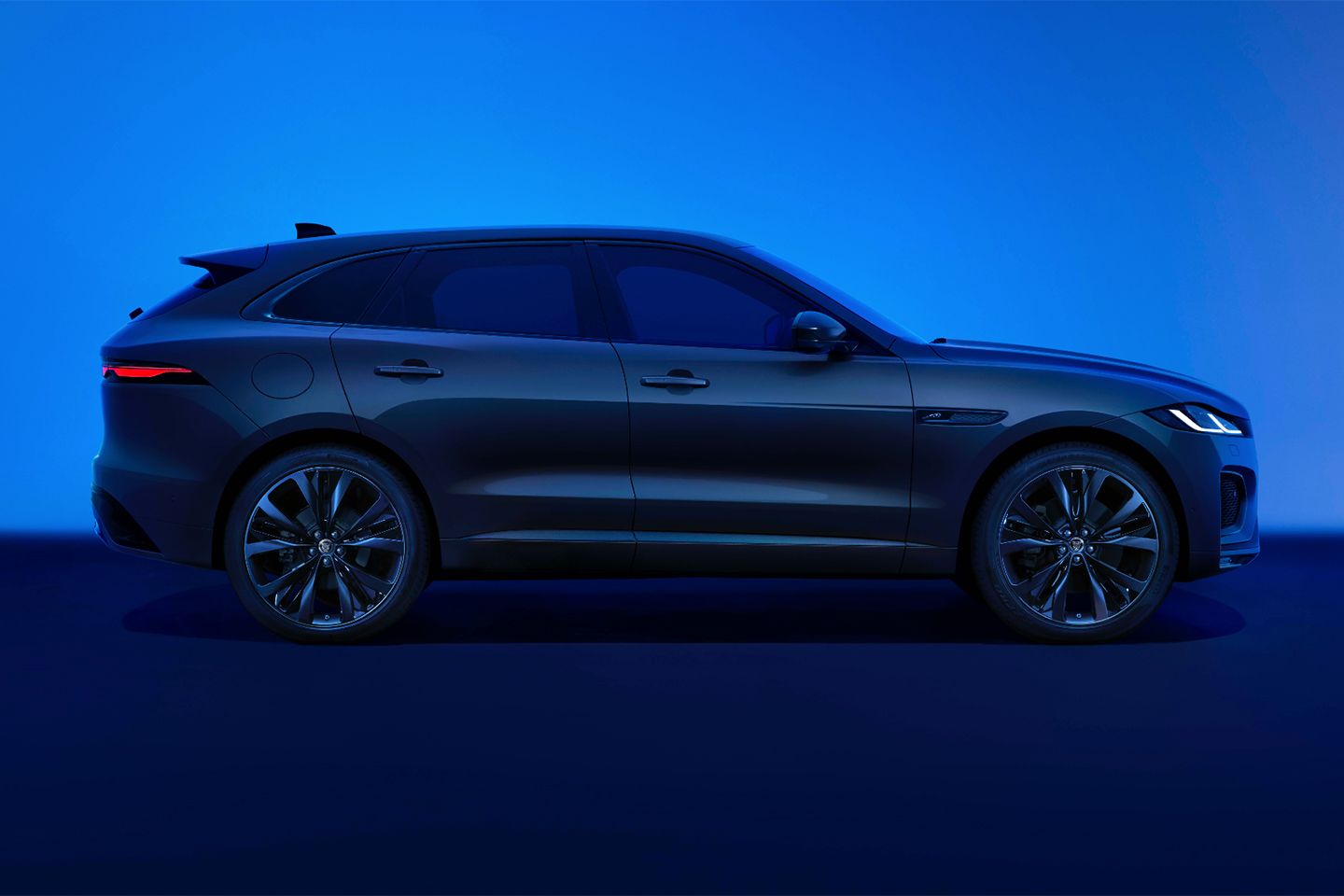 Jaguar MD Philip Koehn said: "As we make progress to reimagine Jaguar to an all-electric luxury brand by 2025, we have been curating our existing products by offering richer and more desirable specifications. The first nameplate to receive this change was F-Type as we move towards 2023 and celebrate 75 years of Jaguar sports cars. We now move to F-Pace, an SUV that offers an unrivalled balance of ride, handling, refinement and luxury. 
"By increasing the range of the P400e plug-in electric hybrid by more than 20 per cent, it becomes an even more attractive combination of performance, efficiency and zero-tailpipe emissions driving capability, and that's something we're very proud of."
The new F-Pace line up starts at £48,660 for the R-Dynamic S 2.0-litre diesel; the equivalent 2.0-litre petrol is £52,415. The 3.0-litre diesel is offered only as an R-Dynamic SE Black (£60,275), or £63,970 R-Dynamic HSE Black, and the P400 Sport is £69,280. The P400e F-Paces begin at £60,985, with the R-Dynamic SE Black at £65,715 and the R-Dynamic HSE Black at £69,335. The SVR, of course, tops the MY24 range, at £84,940. But it's possible to spend an awful lot less than that to get a V8 F-Pace…