New Honda Civic Type R TCR racer breaks cover
3 min read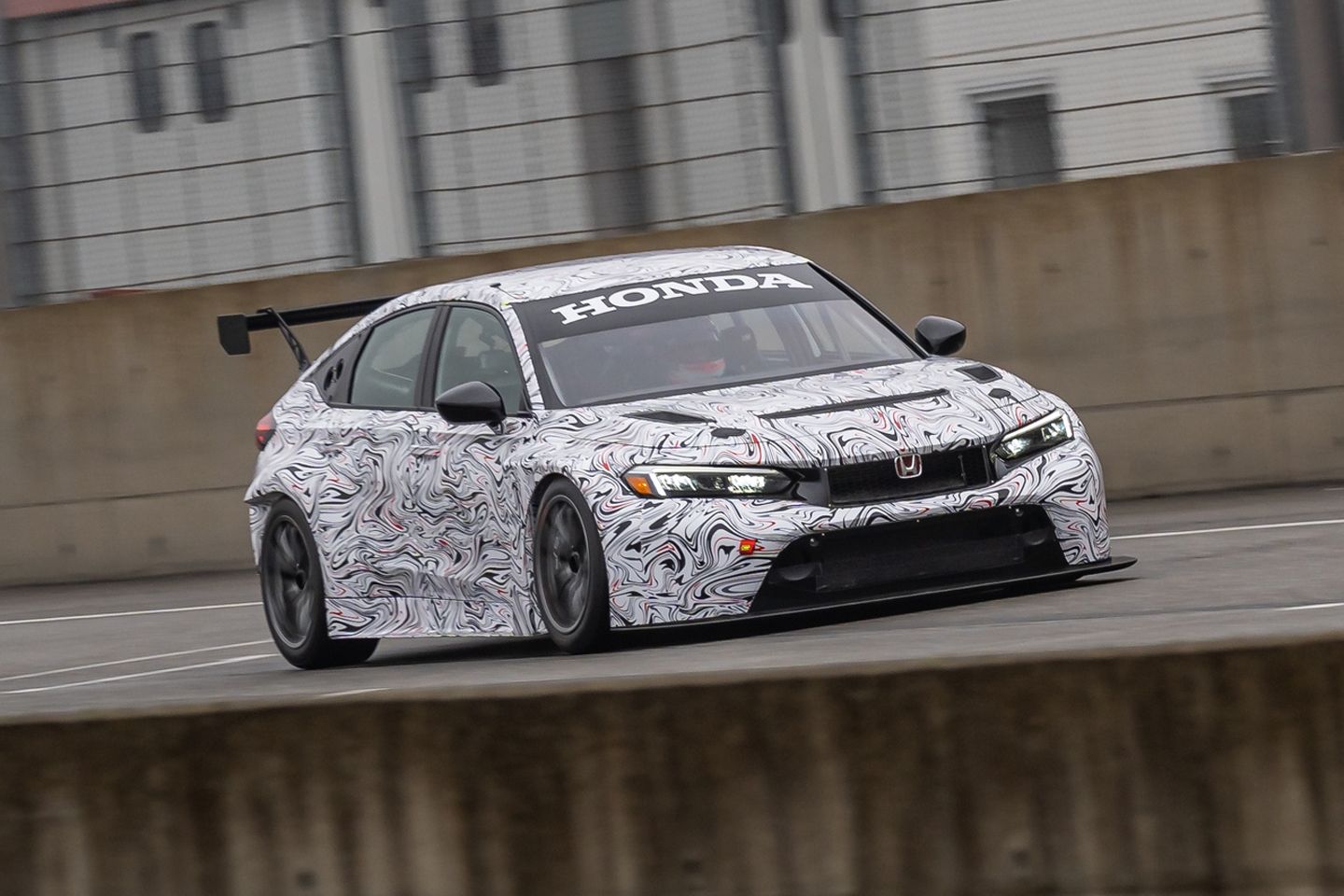 Those with good memories will know that Honda and JAS Motorsport have a long and illustrious history when it comes to motorsport, all the way back to Super Touring Accords in the late-90s BTCC. As technical partners since 1998, Honda and JAS have competed together in tin tops across the globe, as well as rallying and GT3. If not a dream team then they aren't far off, and so you wouldn't bet against more success with its latest race car.
This is the TCR-spec touring car based on the new FL5 Civic Type R, following previous racers based on the FK2 and FK8. It'll likely be a surprise to nobody to find that TCR Civics have been victorious, winning touring car championships from Canada to Denmark as well as – deep breath – the TCR Japan Touring Car Series Gentleman's Saturday Cup since 2015. With TCR regulations used in so many series now (a British TCR championship runs alongside BTCC, and a World Touring Car Cup now runs to TCR rules), there's been ample opportunity for Type R TCRs to rack up the wins.
Honda says JAS developed Civics have won 397 races and 74 championships, 38 of them major and 23 with the FK8. It was TCR Model of the Year in 2019 and 2020, and enjoyed its greatest season for results this year, winning 76 races and 19 championships across the world in 2022. So it's done pretty well.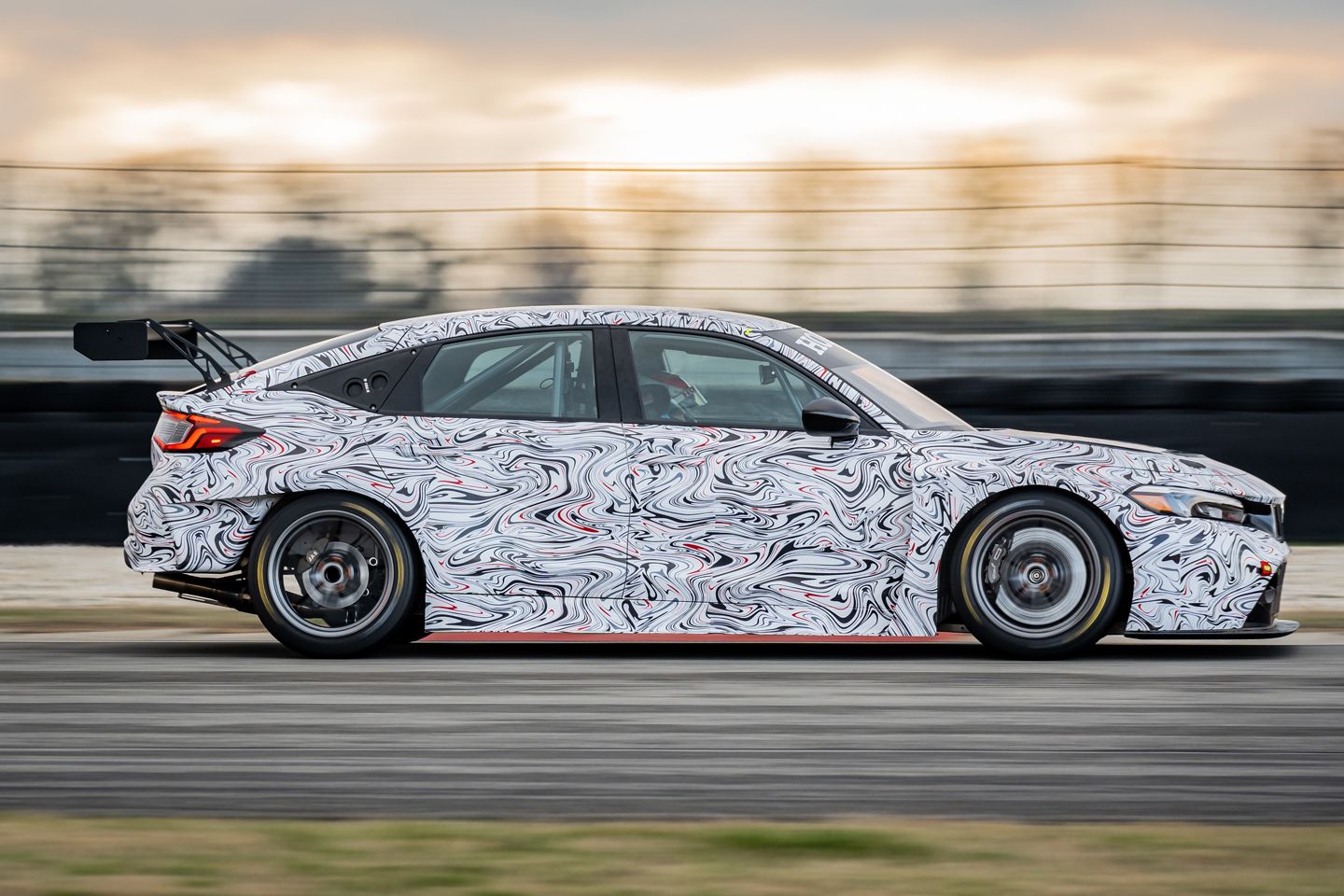 This new car will somehow aim to improve on the old one with a revised aero package for more downforce, better braking and a 'new chassis for enhanced cornering stability'. Which seems odd given the road car is an evolution of what came before, though perhaps enough has changed for it to be classed as new. The engine is the same 2.0-litre four-cylinder turbo as found in the civilian Type R, though don't expect loads more power – a TCR car typically makes about 350hp.
The driver hasn't been forgotten in all these upgrades, either; Mads Fischer, JAS Motorsports TCR Project Leader, said: "The new Type R TCR features significant enhancements in chassis, engine, suspension, and braking, while we've used the extensive knowledge gained through the NSX GT3 and Civic Type R TCR Customer Racing Programs to create our safest and most driver-friendly cockpit yet." That's in addition to a new multi-channel driver display, said to provide 'a greater level of relevant information than ever before'.
To be built in JAS Motorsport's facility in Italy, the new FL5 Civic Type R TCR car will once more compete across the globe; its North American debut will be in the 2023 IMSA Michelin Pilot Challenge, with three teams already lined up to race it from April. Honda Performance Development's Commercial Manager John Whiteman added: "Being an icon and a globally homologated proper race car makes it no surprise that the TCR is one of HPD's most popular cars. We at HPD are very proud to continue our partnership with JAS and offer the Honda Civic Type R FL5 TCR to North America in 2023."  There's no word yet on the Civic TCR over here, but given a Type R won British TCR in 2022 – and it was the only one in the championship – there's surely going to be plenty of interest.