[ad_1]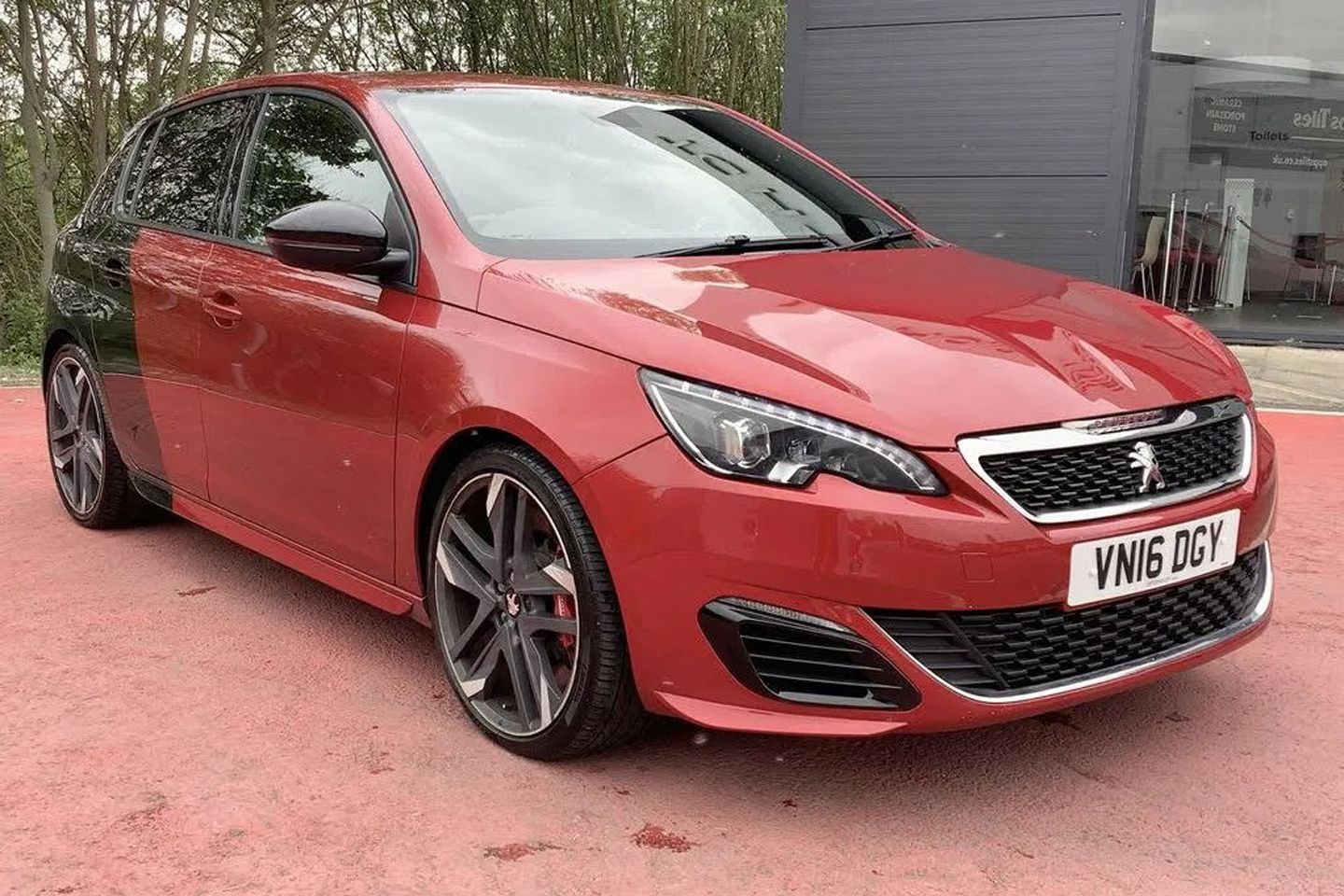 If the petrol-powered hot hatchback is winding down into retirement, it is perhaps time to reflect on just how good we've had it. Especially of late. Sure, the 1980s and '90s are rightly cited as iconic eras for pent-up front-driven performance, but perhaps it's high time we consider just how relentlessly good the 2010s were. And not just at the 200hp level of rambunctious RenaultSports and manic Minis; the last decade-and-a-bit were arguably the golden period for larger hot hatches. Not least because of, love it or hate it, their endless chipping away at the front-wheel-drive 'Ring record.
While the Golf GTI and Megane RS have traditionally dominated at opposite ends of the 250hp-ish spectrum, the sheer quantity of choice in between – Type R, Cupra, Focus ST, i30N and now 128ti – shouldn't be forgotten. And slap bang in between the whole lot lived the Peugeot 308 GTI, a car of alluringly bipolar character.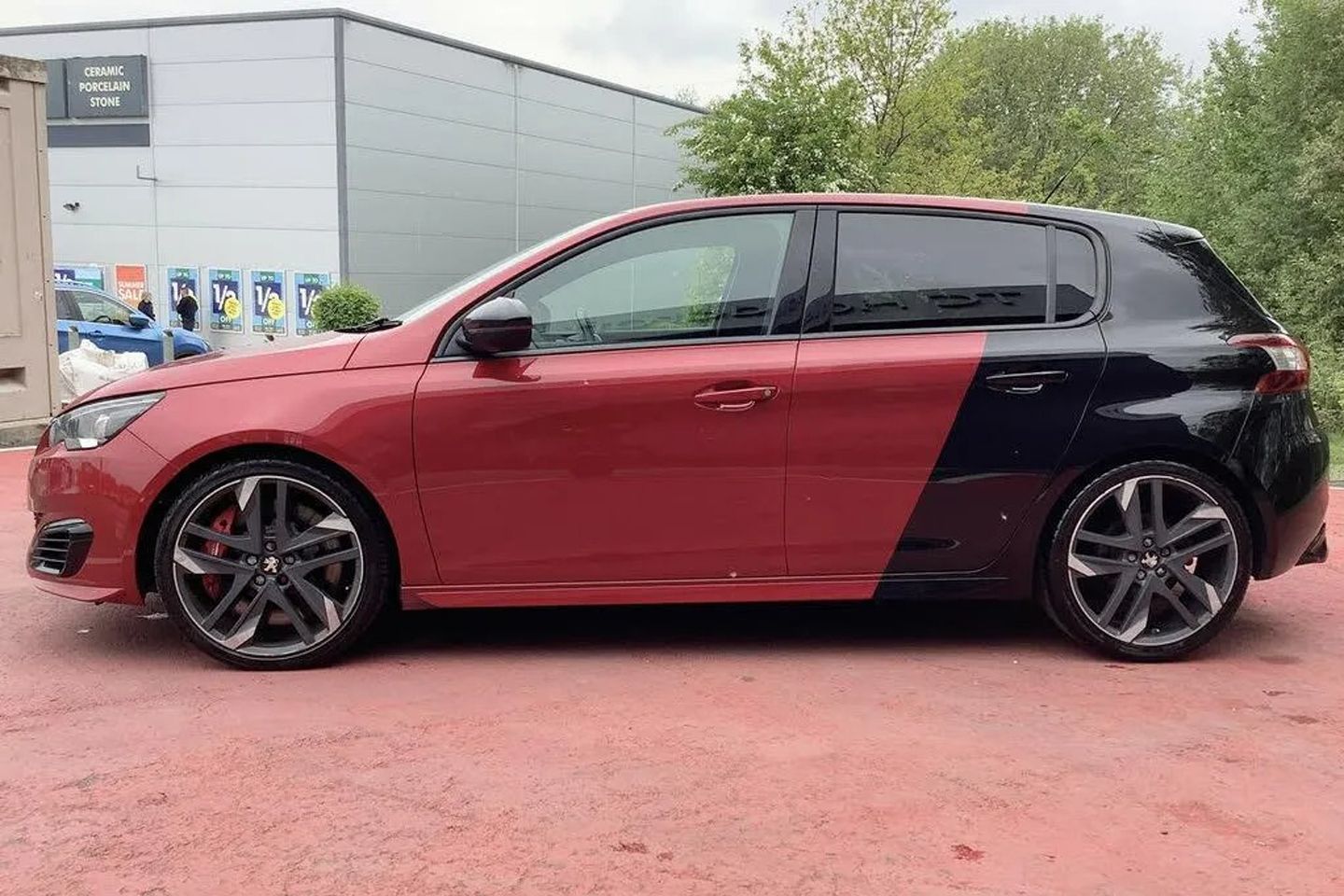 You want a downsized little turbo engine that'll soar past 40mpg with regularity? It's perched up front, mated exclusively to a six-speed manual gearbox. You want five-door practicality without a try-hard body kit pasted atop? Ignore the optional two-tone paint, exhibited by the car we have here, and Peugeot nailed a bit of modesty not every competitor in this sector can claim (we're all looking at you, Honda). Crave a bit of lift-off-oversteer frivolity when the mood takes you? It came baked into the GTI, a car whose mood morphed rather neatly with your own. And for all its thriftiness, the 1.6-litre THP engine – shared with the esoteric RCZ R – really does like to rev.
Peugeot launched the car in two iterations, of 250 or 270hp output, the latter wearing a 'by Peugeot Sport' suffix and boasting a Torsen limited-slip diff up front. Much like in the dinkier 208 GTI, it's this 'BPS' version you really want.
And that's the one on offer here. At a quid under £13,500 it's among the very cheapest 308 GTIs on sale, and if you can cope with the colour scheme – itself more than a little bipolar – it's perhaps in the most appealing spec possible. Having covered 46,000 miles in six years, it's hopefully not been worked too hard across its relatively short life, either.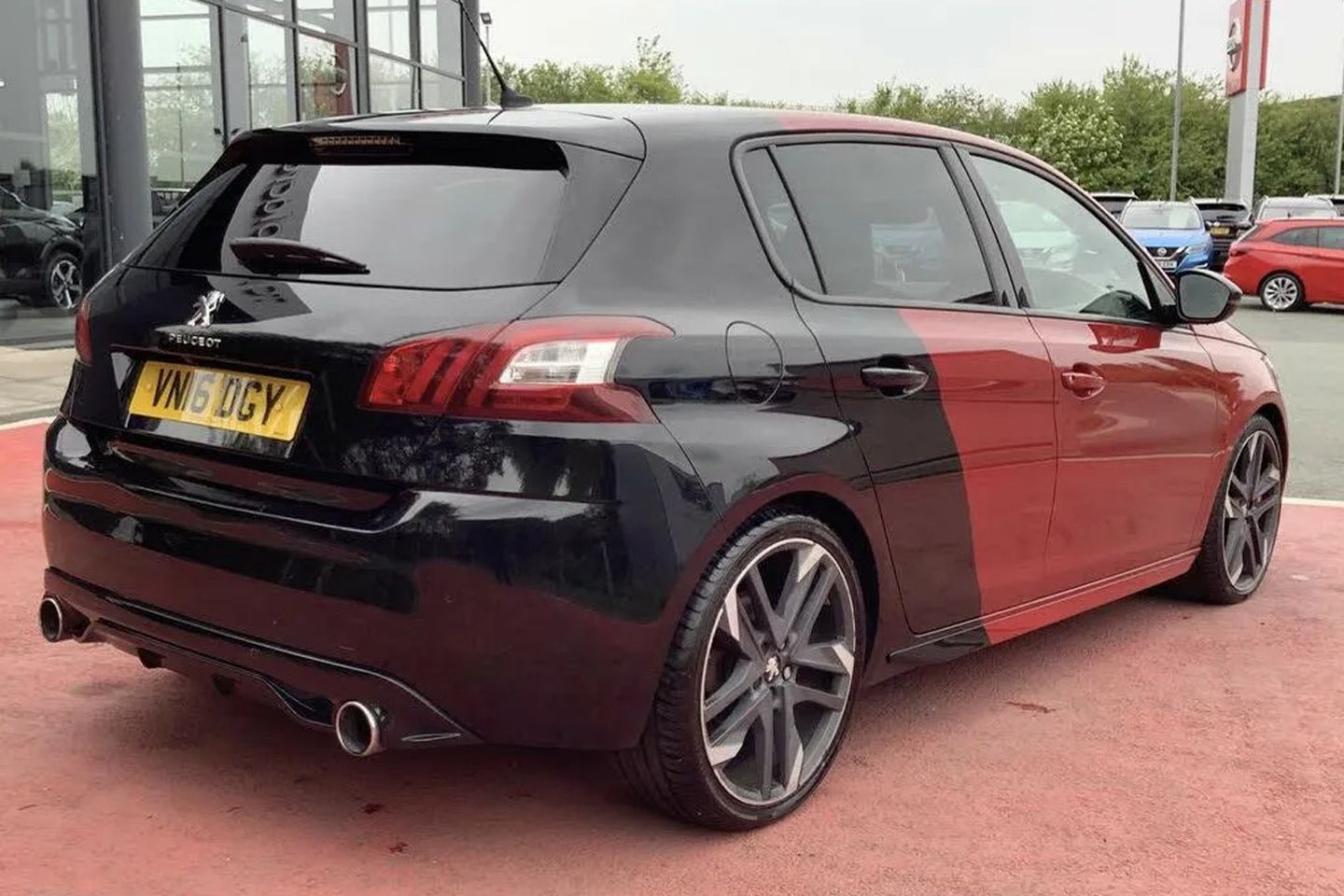 There are quirks to live with. Shrill beeps and chimes pervade an interior not screwed together like a German, Japanese or Korean rival's. That dinky little steering wheel will more than likely compromise your driving position – you'll likely sit a little higher than normal in order to combine a comfy arm position with full visibility of the dials – while the dinky rim also lends the steering an eagerness akin to a modern Ferrari rack. Itself not an awful comparison, and it does mean that even when plodding along doing the practical stuff a mid-size five-door match majors in, you'll always have a little flavour of the fun that lies beneath.
You might have forgotten Peugeot even made a 308 GTI, let alone a really quite good one, given just how many fine hatches have spilled from the last decade. Not least because this is one of the few that refused to insert its name into the ever-increasing Wiki thread of 'Ring lap times. But perhaps that explains some of its inherent appeal as a bit of an outlier. And the fact you can spend north of £20k on newer examples suggest you won't be alone in putting a value on subtlety. Beneath the skin, at least.
Specification | Peugeot 308 GTI by Peugeot Sport
Engine: 1,598cc four-cyl turbo
Transmission: 6-speed manual, front-wheel drive, LSD
Power (hp): 2[email protected],000rpm
Torque (lb ft): [email protected],900-5,500rpm
MPG: 39
CO2: 139g/km
First registered: 2016
Recorded mileage: 46,000
Price new: £28,155
Yours for: £13,499
[ad_2]

Source link